Crane Training

Working with Overhead Crane Course
Crane training Crane training Training for 4 people means the operator, the signal provider, the material holder, the crane operator
Might to many people have question. Who needs to train Overhead crane or crane? And what's that training? began from with objectives of training courses on working with Overhead crane/cranes. Requirement from Laws that company or operators who work with Overhead cranes (crane) have to pass training course to work with Overhead cranes/cranes . What is each section can look through details as below. The principle of Overhead cranes/crane training is divided into 2 types: Work with mobile Overhead cranes/cranes and those who work with stationary Overhead cranes/cranes. 2 types of training courses are different. Therefore employers must check carefully what kind of Overhead cranes/crane that operate. In order to providing employees for training as law and must have completed  certificate.
Department of Labor Protection and Welfare
Entrusted from leading customers
Overhead Crane Course, New standard
Crane operators training , Crane drivers
Fundamental Teaching + Practice correctly
" So, Signaler Understanding signaling techniques that crane operators can operate safely."
Many times, found Accidents in working with Overhead crane/cranes are caused by incorrect signaling from signalers. That makes work confusing and leads to accidents. Signaling to work signaler must to have  understanding of international gestures including  same pattern as team or Overhead crane/crane operator. Employees who working with Overhead crane/cranes need to learn techniques be able to work safely.
Learn how to use lifting equipment. Methods for inspecting different types of slings. Checking lifting chain and calculation load of sling as safely.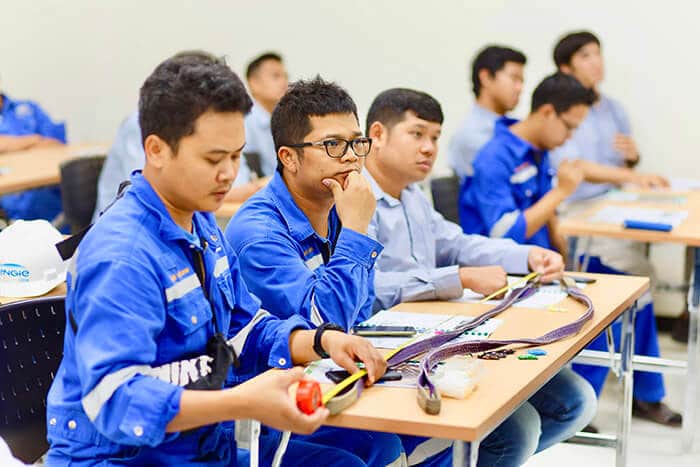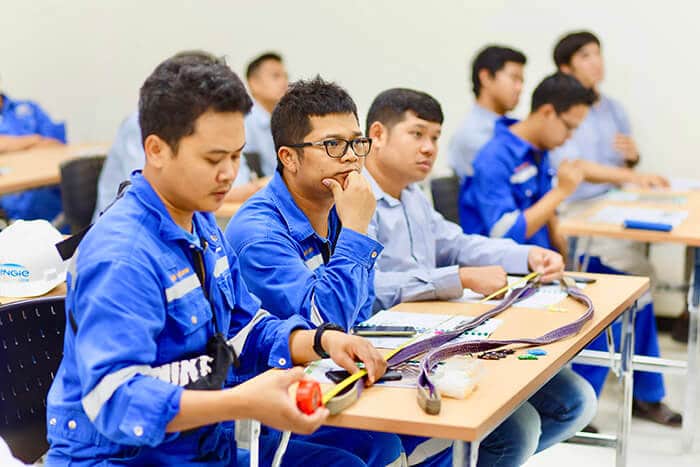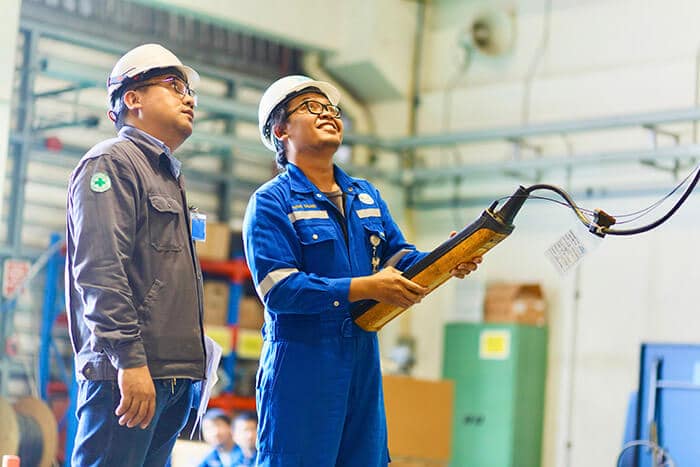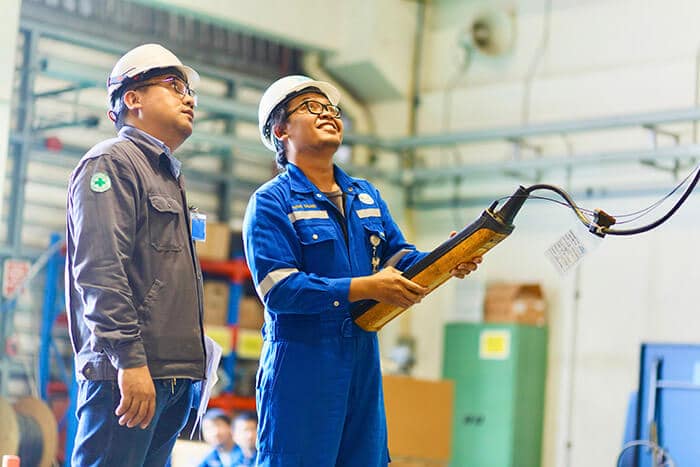 Learning technique of cranes operates
Teaching techniques to operate and control Overhead crane/crane safely and correctly. Students known important steps in cranes operates as international standards.
Students have practicality every step with team of trainers that give advice and take care closely.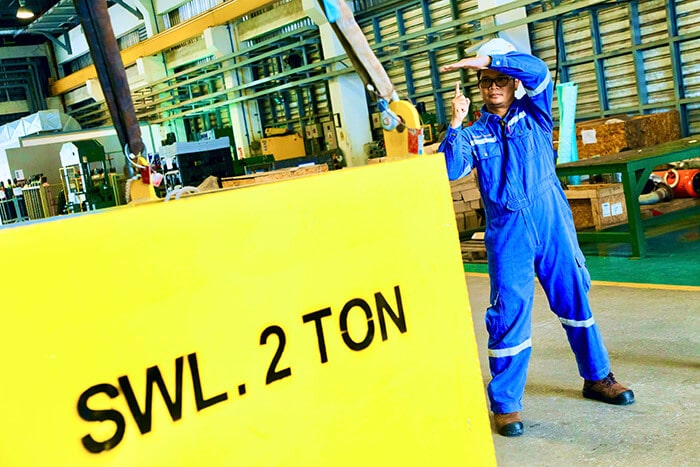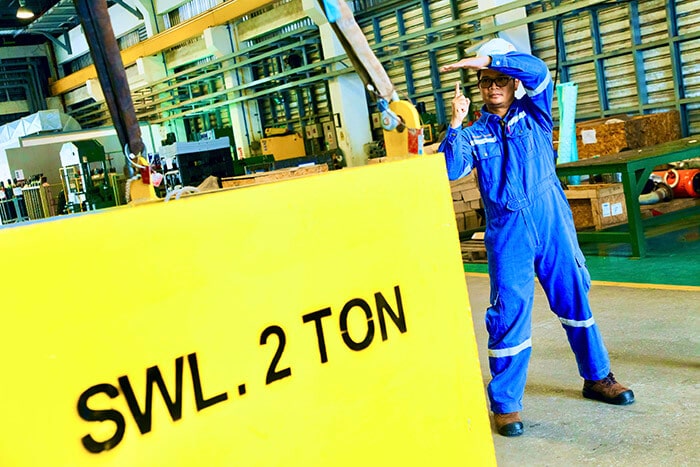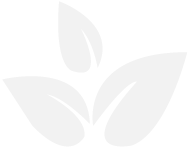 77 provinces throughout Thailand.
- Thai Course
- English Course
No more than 20 people in class

Time duration 2 days (12 hours)

Certificates to all trainees
Proper proportion of courses designed to intensely train and practice.
Teaching standards with emphasizes practicality
to 70%
Working with Overhead Crane Course conform with Laws
Overhead Crane Operator Training Course, high leg crane and other types of stationary cranes / Crane operators of tower cranes, cars, boats type/Review of working with Overhead crane/cranes 
 

Hiab driver.
Mobile crane driver.
All types of mobile crane drivers.
Piling machine operator.
Tower crane operator.
 Training drivers for excavators, loaders.
Training machine operators.
Mobile cranes, Constructor and general.
Mobile cranes, Constructor and general.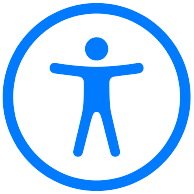 For employees , students, people who interested  to apply  job or study abroad.
Official a certification Crane training .
Occupational Safety Officer Course for Chief, Executive and CDC level.
Certificate after training complete
Quality management standard ISO 9001:2015
(Quality Management System: QMS) Quality assurance ensure in our process up to standard in control and traceable all of our process.