serveCheck the fire alarm system (Fire alarm system) Check the alarm system by a team of professional engineers according to international standards Along with issuing certification reports and suggestions to improve the equipment to be used safely.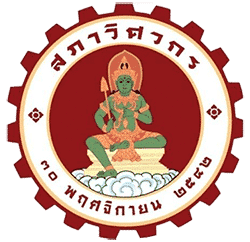 Entrusted from leading customers

Fire alarm system inspection services
More choices for your Business
Annual Inspection
Inspection
Check fire alarm control panel
Preventive Maintenance (PM)
Preventive maintenance
Control panel battery replacement
PM Emergency equipment lockers
Additional service
Inspection
Emergency exit Installation
Emergency lighting Installation
Emergency equipment repair
Documents in audited was prescribed with the standards of Engineering Institute of Thailand or NFPA involved in audit and certification.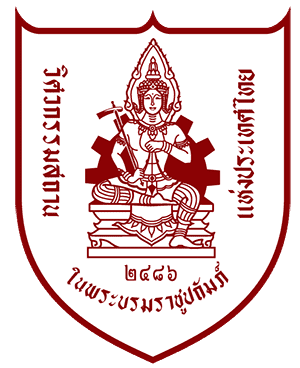 Standards of Engineering Institute of Thailand (EIT Standard)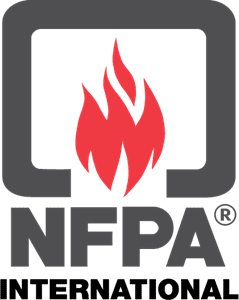 National Fire Protection Association (NFPA)
Perfectly inspected by professional team as comply as international standards
Check cable (Mainboard, Cards, Terminal).
Check power supply (VAC.) and (VDC.) current.
Check battery polarity and efficiency.
Check and test screen status of LED.

 

Check switch on control panel.
Check functional of fire alarm system.
Clean for ready-to-use.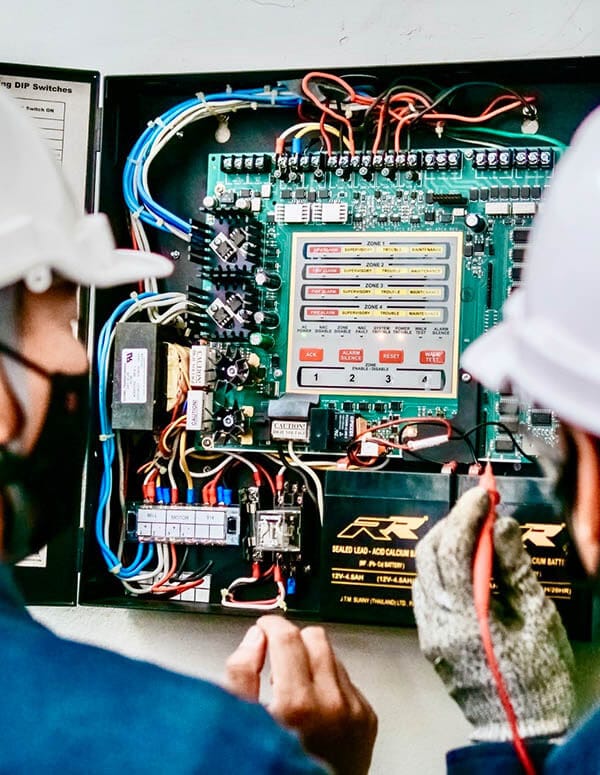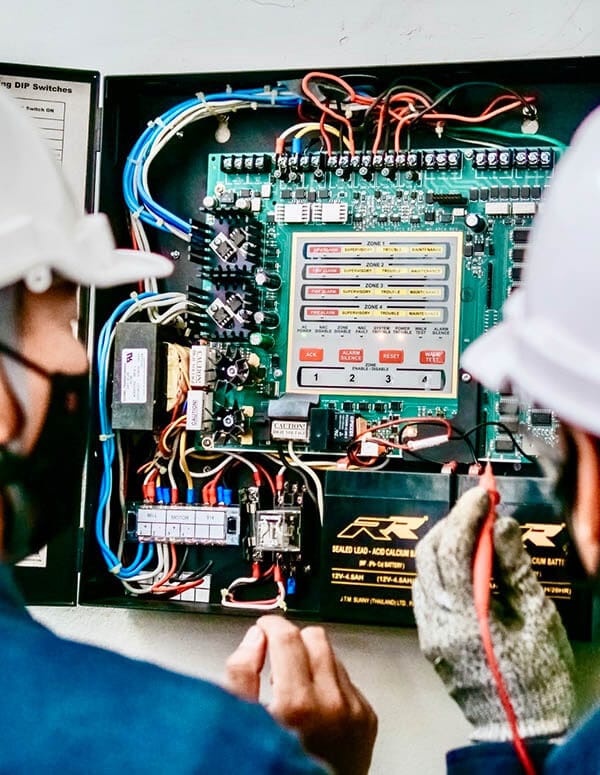 "Control panel has been maintained to be fully operational again."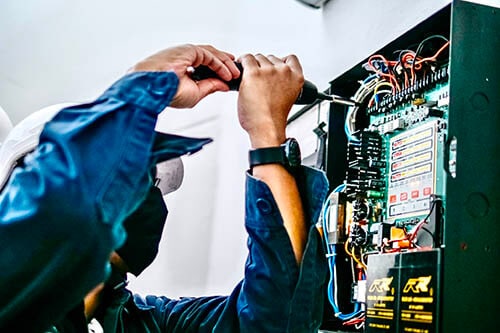 Return to usable condition
We never know each notification button will be able to work normally? Therefore, monthly test and checked was necessories. Push button may be damaged such as a spring is worning out or the push-button pin is broken from the inside.
The signal is ringing itself ?
Mostly causes of fire alarm equipment malfunctions from not cleaned until dust accumulates or insects, spiders into and damage the device.
Fire Alarm System Checklist
Check fire Alarm Control Panel, status, Function.

Check Fire Alarm (Combination Box)

Check Projected Beam Detectors

Check and test sound and loudness of fire alarm(Bell).

Check electrical system, leaks

Check Battery 24 VDC and Battery Charger.

Check lamp and LED Lamp device.

Check condition of FCP – Control Panel
Let your fire alarm system
It has been checked by experts
| | | |
| --- | --- | --- |
| Issue fire alarm check and test report | | |
In green check mark as above chart , that mean our scope of work without additional cost. In different may be certain some conditions. Customers can direct contact our staff before take a services.
Is your area hard to access ?
New our service in rappelling to inspect equipment that is high and difficult to access Safesiri have provide new our service in rappelling to inspect equipment that is high and difficult to access Safesiri have provide 
Up to 50% Save no need to rent boom lift and driver.
Safe in accordance with international standards
Quickly, time saving for move goods while checking.
Unlimited access to all areas with special techniques
Team was certified for international abseiling training.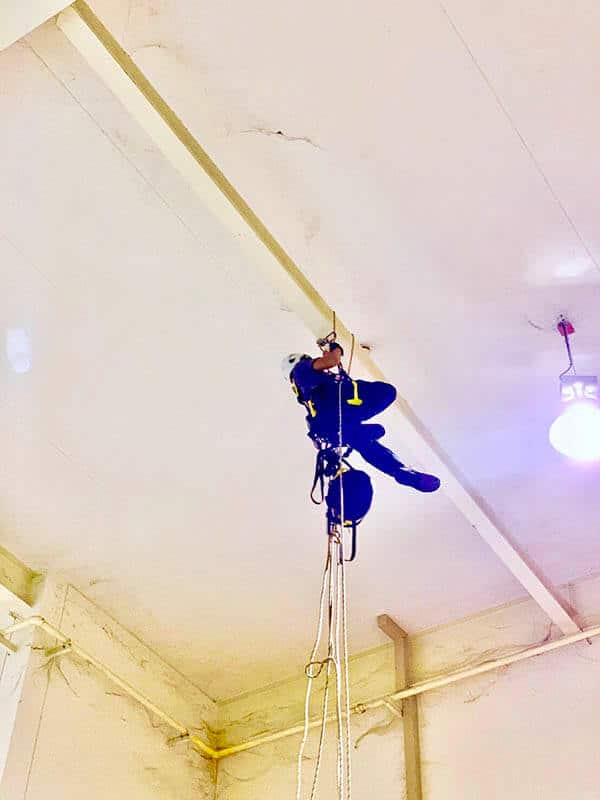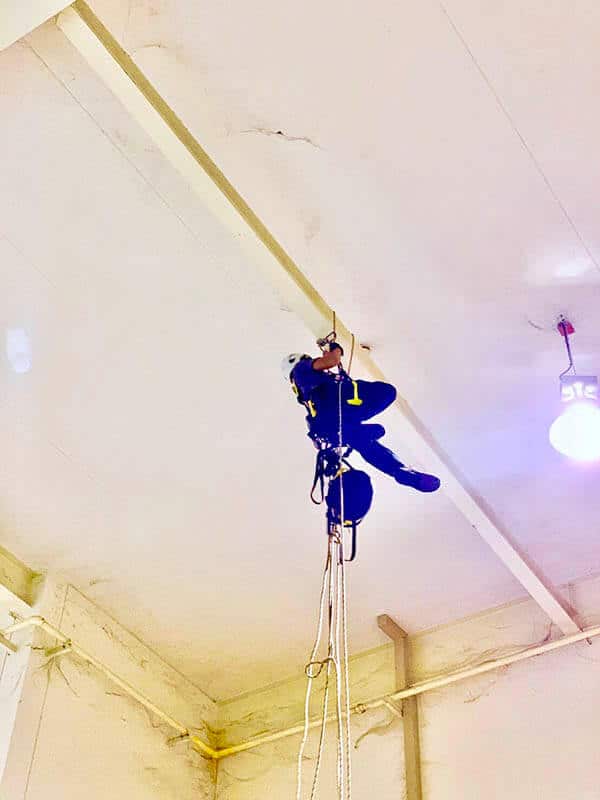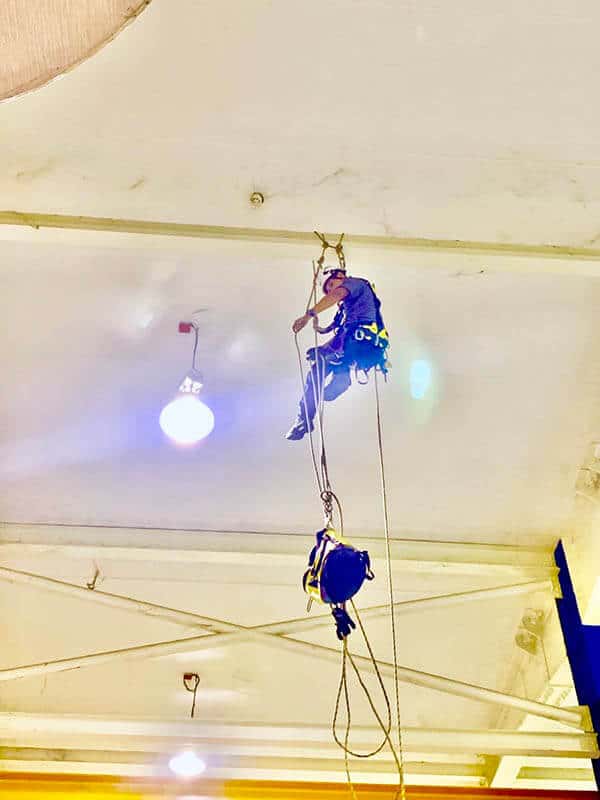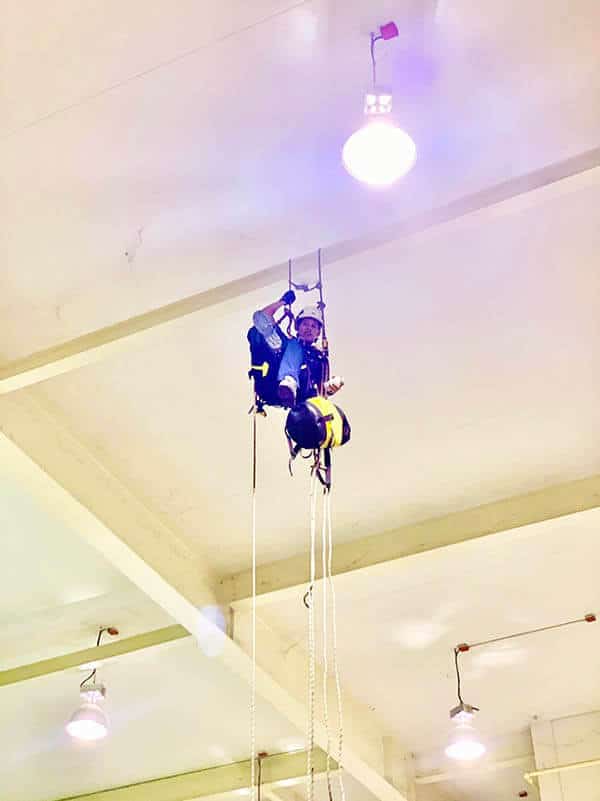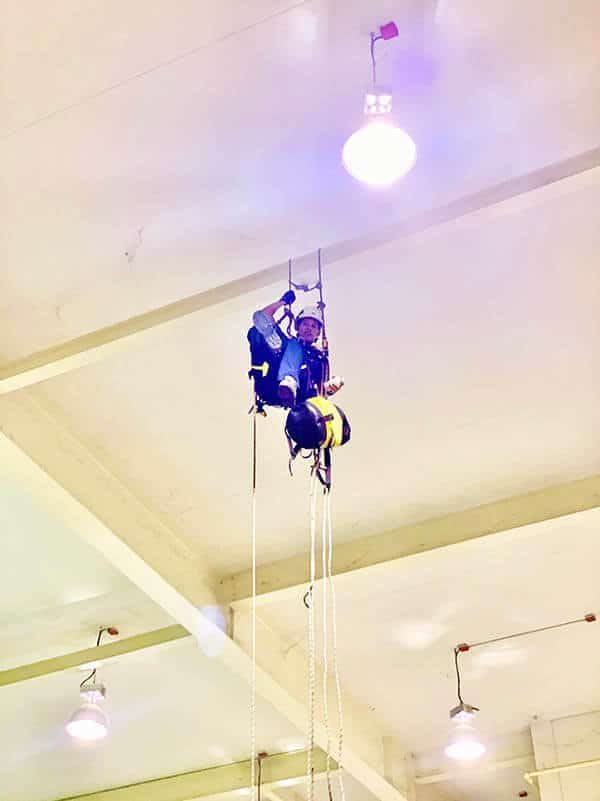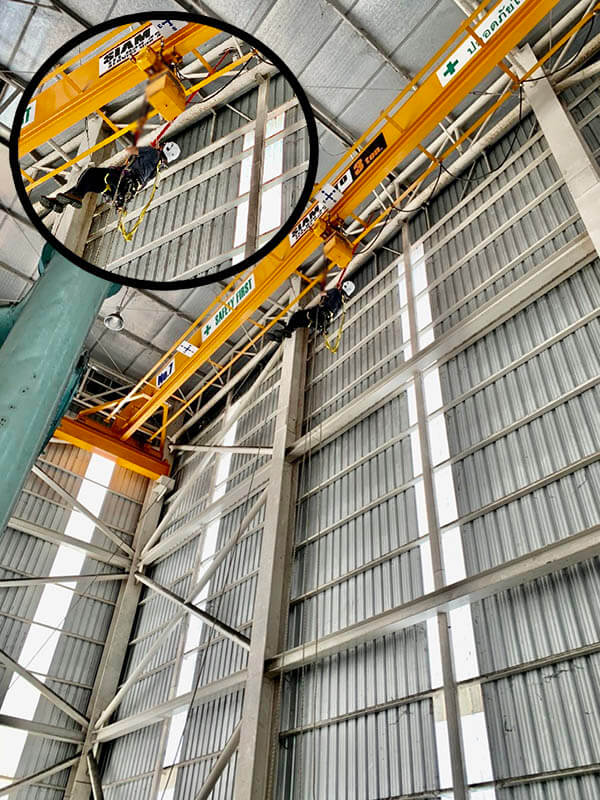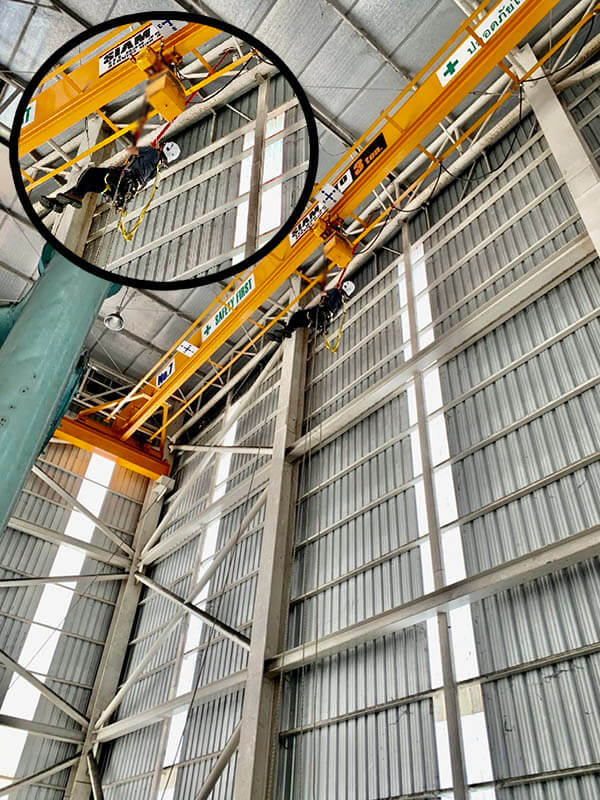 Equipment for fire alarm system checking as modern as international standards with calibration according to TIS 17025 standard (ISO/IEC 17025) Quality management standard ISO 9001:2015
(Quality Management System: QMS) Quality assurance ensure in our process up to standard in control and traceable all of our process.